Main content starts here, tab to start navigating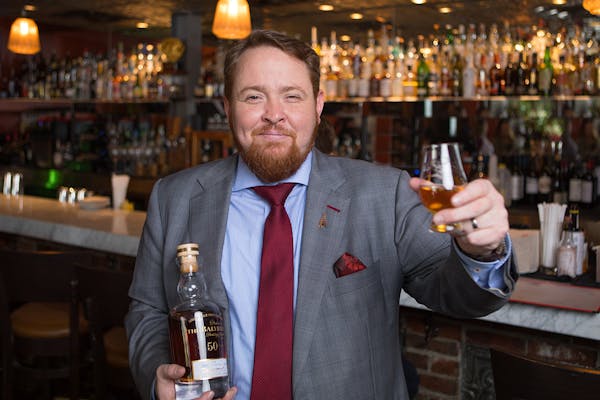 Jeremiah Butler
Beverage Director
Bringing years of experience and a passion for distilled spirits to B&B Butchers & Restaurant, Jeremiah Butler creates cocktail menus full of flavor and diversity as the beverage director.
Butler's practice embodies quality over quantity, with the understanding that if you cannot have the biggest selection of spirits, you can have the most thoughtful selection. He holds the values of an old school bar keep, focusing on excellent hospitality above all else.
Butler has been in the restaurant business for 24 years and spent time in both the kitchen and behind the bar. He earned a degree at Le Cordon Bleu in culinary arts and dabbled as a sommelier, before becoming head bartender at Masraff's. There, he discovered his passion for bartending and knowledge of spirits, which, like food, is all about flavor profiles.
Butler is excited to be at B&B Butchers & Restaurant in Houston, which holds the nation's largest collection of William Grant & Sons and Balvenie Glenfiddich. As a marine corps veteran who comes from a military family, Butler supports various military groups around Houston. In his free time, he enjoys drinking, learning all things whisky and spending time with his wife, baby and their two dogs.