Main content starts here, tab to start navigating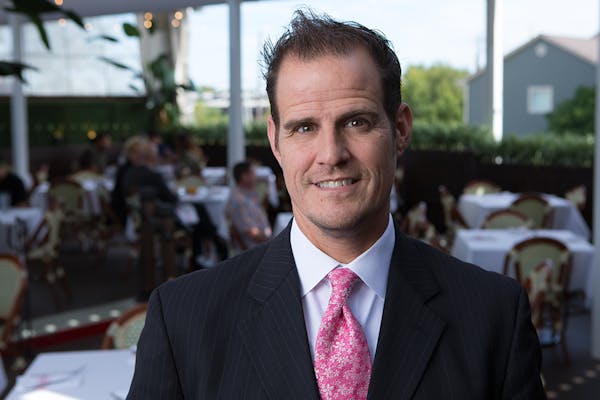 Keith Garver
General Manager
Keith Garver, the general manager of B&B Butchers & Restaurant, has more than 22 years of experience in the restaurant industry mostly working for upscale steakhouses in Washington D.C. and Houston. Born and raised in Pittsburgh, he attended college at Indiana University of Pennsylvania where he received an Associate Degree in Culinary Arts and a B.A. in Hotel and Restaurant Management. Inspired by his studies, Keith moved to Washington D.C. to begin his career at Great American Restaurants where he quickly fell in love with the management side of the business as it allowed him to interact and connect with the guests.
His next move was to Smith & Wollensky Steakhouse where he worked for more than eight years as a General Manager in Washington D.C. and then Houston. In 2011, Keith was recruited by Clark Cooper Concepts to open Brasserie 19 as the General Manager where he stayed for 2 years before going back to his steakhouse roots at Perry's Steakhouse & Grill in Sugar Land. In October 2017, Keith joined the B&B Houston team, which has been a homecoming for him as he previously worked with several team members during his Smith & Wollensky days, including Berg Hospitality Group's Chief Executive Chef, Tommy Elbashary, Berg Hospitality Group's Vice President of Operations, Darren McDonald, and B&B Houston's Executive Chef, Eduardo Montesflores.
In addition to overseeing all management and a staff of 110 people, he ensures each guest has a positive experience. With countless invaluable experiences in the restaurant industry, he is excited to offer his expertise to B&B Butchers and continue his career with the hardworking Berg Hospitality team. In his free time, Keith enjoys fine wine and food, playing golf and spending time with his wife, Randi and 3 children, Austin, Aubrey and Aaron.