Main content starts here, tab to start navigating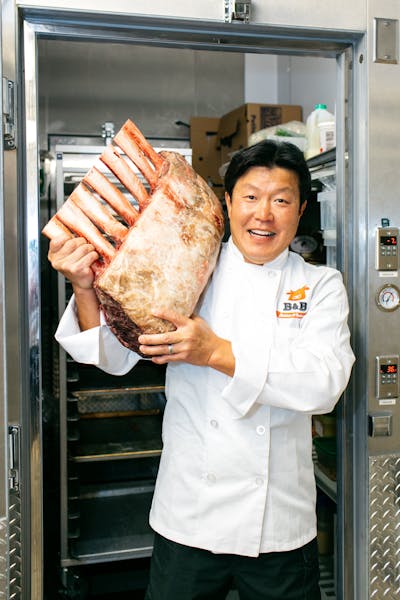 Tom Farrell
Butcher & Operations Director
As Operations Director at B&B Butchers & Restaurant in Fort Worth, Tom Farrell brings more than 28 years of restaurant business experience. Originally born in Seoul, South Korea, he moved to Pasadena, California in 1980 where he attended high school and received his undergraduate degree before realizing his true passion for cooking.
After attending Western Culinary Institute in Portland, Oregon, Farrell moved to Texas and has worked in steakhouses and restaurants in the Dallas/Fort Worth Metroplex ever since. His experience includes serving as the line chef at Café Pacific, sous chef at Central Market, chef de tournant at the Dallas Country Club and chef de cuisine at Smith & Wollensky. His former diverse, well-rounded duties in high-pressure environments truly prepared him for his current role at B&B, instilling a dedication to using only the highest-quality ingredients to create excellent food.
Trained under B&B's Houston Butcher Shop Director, Ken Lazlo, Farrell visits local farmers markets and meets many of his meat producers, meticulously researching each and every product brought across the B&B threshold.